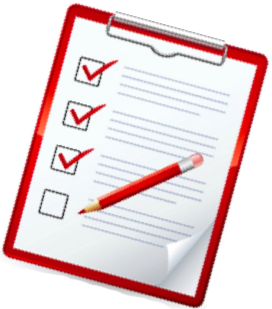 In a 20 year period alone, from 1995 to 2015, 606,000 lives have been lost and 4.1 billion people have been injured, left homeless or in need of emergency assistance as a result of weather-related disasters. In addition to natural disasters, we may suddenly come face to face with a number of other sudden life-changing events: terrorist attacks, active shooters, arson, and pandemic or biological events.
While it is impossible to prepare for every conceivable situation, you can and should think ahead in order to take steps to prepare for situations that may occur in any disaster. The time to prepare for a disaster is before it occurs, so here's what you can do to be prepared.
To-Do Before:
Know your area: Do you live in a flood zone or where hurricanes or tornados commonly occur? Are you in a large city or rural area? Understanding the type of emergencies that may occur in your area will allow you to think ahead about preparation.
Prepare your home: Make it a point to keep up on home repairs and ensure your home meets all local building standards. Broken windows or staircases, loose plaster, and any objects that could become flying projectiles are just a few examples of items to note during your preparation.
Learn alternative routes and how to read a map: Common routes may be closed or congested, and navigation devices may or may not pick up the necessary signal and/or may not be chargeable. Keep a paper map of the region in your trunk – if satellites or cell towers go down, you may need it.
Establish your family plan and PRACTICE it: Make sure all family members know what to do in an emergency-

Before a disaster strikes, know if there are designated shelters in your area. Choose one, or determine a building such as a library or school as a meeting location in your neighborhood. Designate a meeting place outside your home so that everyone knows where to go if you are separated. Practice

walking

to the designated location with your children.

Write out contact information and your family communication plan.

If cell service goes down, remember that a text or data message may go through when a call does not. Remind your family to limit non-emergency calls to preserve phone battery life. Consider purchasing solar chargers (they are relatively inexpensive and could be a life saver)

Determine who will take responsibility for any household pets.

Prepare your supplies: Have a Go-Bag prepared for each member of your family, and supplies in the home in the event the local authorities order you to 'shelter-in-place' (see the tips below for recommended supplies).
Recommended Supplies:
Here are just a few of the recommend supplies that might assist in surviving a disaster or emergency. Keep in mind the adjustments that must be made for your family and your location.
Items to Keep in the Home and in a Portable Go-Bag:
Several days' supply of non-perishable food and water. Most authorities recommend at least a three-day supply. Remember to keep a manual can opener and forks, plates, and cups available if needed. 

A portable radio that can be battery operated and / or hand-powered by a wind-up lever, and spare batteries. Many of these radios are equipped with cell phone charger ports, so be sure to include a regular and a solar charger in your kit.

A battery-powered and hand-powered flashlight and/or electric lantern and spare batteries.

Matches in a waterproof container.

A large survival candle that can convert into a small stove for heating food and providing warmth.

Small non-electric tools such as a pocket knife, and screwdriver. Multipurpose tools like a Swiss Army knife are ideal.

Blankets and if possible a sleeping bag. Small foil emergency blankets that assist in retaining body heat are inexpensive and take up little room.

A local map.

A change of clothes, undergarments, sturdy shoes and a jacket/coat.

Toiletries such as toothbrushes and toothpaste, feminine products and soap.

A first aid kit.

Prescription medications. Consider stocking a bottle of an over-the counter pain and fever reducer.

Cash in small bills.

Copies of important documents- passport, insurance documents, car titles, etc., and a copy of your car and house keys.

Copies of contact information for family members and the local police and fire stations.

Infant formula, diapers, bottles and other items for infants and toddlers, if you need them.

Pet food, a water bowl and a leash.

A deck of cards or other items for distraction.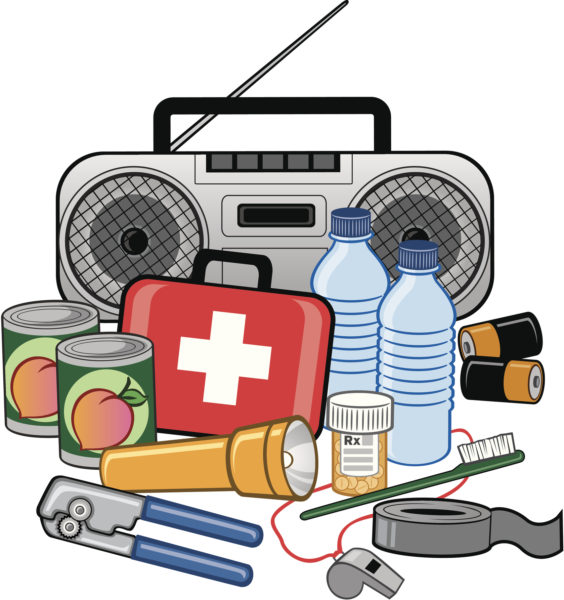 Resources:
Contains information on how to prepare for an emergency, how to receive emergency notifications and broadcasts, and a section for kids and educators.
How to Help:
https://www.nvoad.org/howtohelp/
Corporation for National and Community Service: resources on how to volunteer to assist in a disaster struck area and how to donate

https://www.nationalservice.gov/

Contact your local faith based or community service organizations

Donations: Sadly, there are many scam organizations that take advantage of emergencies. Before donating to an aid organization, carefully research the organizations history and what percentage of the funds will go towards actual relief.