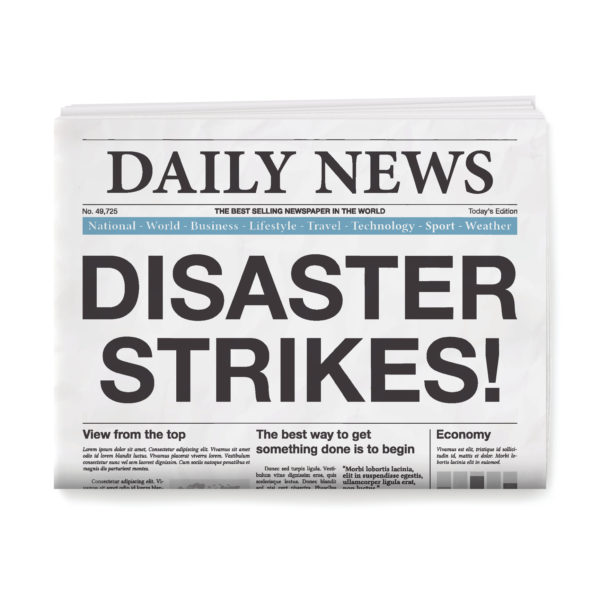 From Hurricane Harvey striking Texas on August 17 to the forest fires burning in Northern California's wine country in October, parts of the US have been walloped by natural disasters in 2017. While a huge toll was exacted on the affected populations, a different kind of toll was exacted on the healthcare industry itself.
We take a look at the impacts in a variety of areas and what organizations are doing in response to such repercussions.
Health Insurers' Assist with Relief Efforts Despite Losses
In the aftermath of the Texas hurricane, Aetna and Humana went the extra mile and offered additional "employee-assistance plan-type services, including resource allocation services, to all members of the affected communities". At a time when plan members may have been affected by evacuation orders or loss of property, and may not even have had their personal belongings or identification, those extra measures could have meant all the difference to a patient needed medications or emergency care.
Despite steep insurance stock losses resulting from the hurricane's damage, insurance companies joined other corporate giants in making large donations to help with relief efforts. The Aetna Foundation pledged $100,000 each to the Red Cross and Community Foundation of Greater Houston and $50,000 to nonprofit Team Rubicon, while Humana donated $250,000 to hurricane relief efforts in Texas and Florida.
Other Texas Insurer Strategies to Adapt to Post-Hurricane Needs

Insurers know that the best thing they can do in response to a disaster is to ensure their members have access to the benefits of their plan quickly and easily. In a statement from America's Health Insurance Plans, they outlined their commitment, "When a community is impacted by a tragic, disastrous event like we're seeing unfold with this storm, plans connect immediately with state and local officials to offer support and ensure those impacted have swift access to the healthcare, resources and medical services they need."
On August 23, Texas Gov. Greg Abbott issued a disaster proclamation which, in turn, resulted in the Texas Department of Insurance (TDI) issuing several bulletins outlining what health plans would do:
Authorize payment for necessary medical equipment, supplies, and services, regardless of the date on which the service, equipment, or supplies were most recently provided (Bulletin #B-0010-17);

Waive penalties and restrictions so members affected by the disaster can get health and dental services out-of-network, and extend any claim-filing deadlines as needed (Bulletin #B-0012-17);

Authorize payment for up to a 90-day supply of covered prescriptions (Bulletin #B-0014-17).
Whether it was the push from TDI or pleas from the Governor, Texas' insurers generally relaxed rules so that their enrollees could access what they needed when it was needed.  Members were able to utilize out-of-network providers, replace lost/damaged insurance cards and make use of much-needed extended claims-filing deadlines.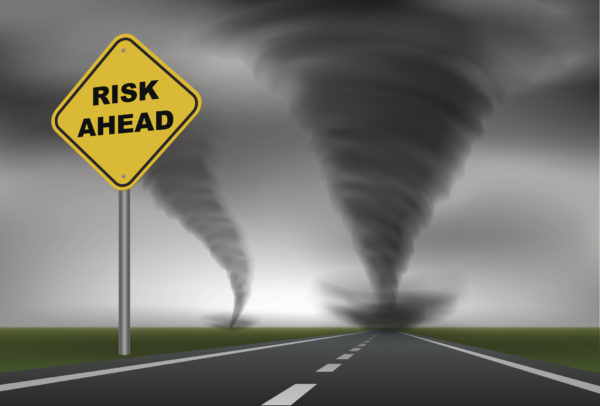 Blue Cross Blue Shield of Texas, the biggest insurer in the state, pledged $1 million in hurricane relief funds and went a step beyond the standard approach of assigning a team to answer incoming calls by also making outbound calls to some of their 1.5 million affected members offering help with emergency services.    
Employee Loss/Unemployment in the Texas Insurance Workforce
A November 17 newsletter from The Greater Houston Partnership reported that the Texas Workforce Commission documented a loss of 16,000 jobs in Houston in September attributable to Hurricane Harvey, and also that the finance/insurance industry (as well as healthcare industry) were represented as payroll categories reflecting job losses — albeit not as severely as the retail/restaurant industries. The major economic implication of these job loss statistics in terms of the Texas healthcare system is that adults who have lost their income are more likely to fail to pay required monthly premiums and medical co-pays—thereby creating more financial stress on both providers and insurers.
Research Studies on Healthcare Industry Impact of Disasters
According to a Milliman white paper in October 2017, there are both short-term and long-term impacts on the healthcare industry from such disasters.  Long-term impacts described in this white paper were categorized as follows:
Membership changes (potential demographic changes resulting from re-settlement to non-affected geographic regions).

Health outcomes (increased infection rate widely recognized as a public health risk linked to natural disasters).

Operational changes (care management disruption leading to worse health outcomes, with a resulting reduction in governmental quality-based payments to providers and insurers).

Claims projections (need for adjustment to incorporate anticipated disaster effects).
The five short-term impacts were noted as:
More Emergency Department patient visits (due to inability of patients to see own physicians and/or patient displacement [e.g., temporary relocation]).

More necessary inpatient services (due to injuries or illnesses consequent to the natural disaster).

Extended inpatient stays (due to the inability of patients to safely return to home environments following the natural disaster).

Prescription medication effects (due to lost medications, prescriptions, and/or duplicated prescriptions).

Healthcare delivery system disruption (e.g., temporarily damaged healthcare facilities, and need to relocate patients).
Across the entire healthcare systems in disaster-affected regions, a major impact is clearly the need for both provider organizations and health insurance companies to adjust their probability calculations in terms of expenditures/revenues for the following year. Of course in a post-natural disaster situation this usually results in increased insurance deductibles and premiums.
Disaster-Related Disorders Requiring Immediate Attention
A recent review of health problems following flood and storm disasters addresses the need to shed light on the importance of collecting more data to inform the medical response. The review points to a significant increase in wounds, poisonings, and skin/gastrointestinal infections following storms that produced floods.
A recent NY Times article took a look at the long term health consequences after Hurricane Harvey, noting that individuals with chronic respiratory and cardiac disorders are especially prone to long-term decreased health status following any natural disaster. After a natural disaster, complications arise when patients don't have the necessary medications to treat chronic conditions, which results in increased hospital visits for medicines. The need for disaster preparedness becomes glaringly evident when we take a closer look at specific chronic conditions such as diabetes.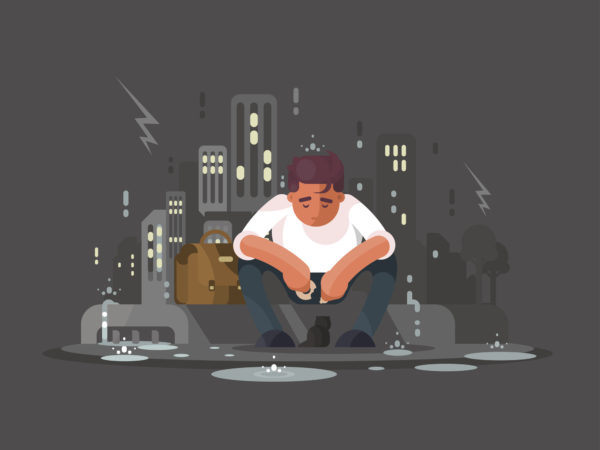 Flooding, power outages, and property damage from Hurricane Harvey caused the temporary closure of at least 75 dialysis clinics in Texas, leaving patients with diabetes at extreme risk. In an attempt to mitigate a potential crisis, some clinics in the area started having emergency preparedness meetings weeks in advance of the hurricane, made efforts to dialyze patients in advance, and provided patients with emergency packets.
Of major concern after any storm that produces flood waters is the toxic exposure to contaminants. After Hurricane Irma, parts of Florida were covered in sewage water, while Hurricane Harvey "dumped a year's worth of cancer-causing pollutants into the air" from chemical plants and oil refineries. The problem with such flood-water chemical exposures is that cancers associated with such exposures often do not show up for decades. Whether or not cancers that show up years from now can be linked back to a specific storm is doubtful but the fact remains that government, private insurers and healthcare providers will bear the brunt of associated costs of these health outcomes.
The Mental Health Impact of Natural Disasters
With disasters on the scale of these recent hurricanes, feelings of anxiety, fear and stress are commonplace. Often these symptoms don't decrease on their own with time and can, in fact, lead to much more serious, long-lasting mental health conditions such as depression and PTSD. As we experience more and more natural disasters, it has become increasingly apparent that the system of care needs to go beyond disaster groups – such as FEMA and the Red Cross – to include organizations dedicated to mental health. In response to this, the Disaster and Community Crisis Center at University of Missouri prepared a factsheet to address the "profound mental health consequences can be expected as a result of major disasters of all types." The factsheet examines the effects of disasters on mental health and also provides insights on how the healthcare industry should respond. While the focus of the factsheet is on establishing principles in disaster related mental health issues and outlining general guidelines for clinicians, the picture it paints is that the effects on mental health are substantial and the impact on healthcare is both costly and long-term. 
Down-Sizing
It is not only insurance companies and healthcare provider businesses that have been affected. Health IT is also reeling, with an article in the Boston Business Journal on October 19, 2017, detailing that Athenahealth planned to cut 9% of its national workforce due to the impact of these disasters.
While not disaster-related, with only three insurers serving the Houston area expect to return to the federal exchange marketplace in 2018, and with requested huge increases in their premium rates for 2018, and eight insurers no longer offering insurance at all in Texas' individual exchange marketplace, fewer options for individuals seeking to purchase insurance in the ACA-mandated marketplace will be available there. So where will disaster-related laid-off employees obtain health insurance, if insurers either exit the federal exchanges or raise their premiums to an unaffordable level?
The health insurance industry's reaction to President Trump's refusal to provide the insurance subsidies mandated by the Affordable Care Act is to proactively "reign in" expenses. That makes financial sense for insurers in these uncertain times, but it is not good for our healthcare delivery system in the long run. Instead, it shifts a greater share of the cost-burden onto providers, and will thereby increase the number of people in the US unable to access healthcare at a time when many need it more than ever.
The Trump Administration's "Blind Eye" toward Post-Disaster Suffering
Even before Hurricane Maria slammed into the Virgin Islands and Puerto Rico, Moody's Analytics had already estimated damage due to Hurricanes Harvey (Texas) and Irma (Florida) at a minimum of $15 billion.
While President Trump tweeted in October about the success of FEMA's relief efforts in Puerto Rico, the island remains largely without any running water or electricity—with no improvement predicted for at least a year due to the wind destruction on September 20th of all of Puerto Rico's electrical generators. Similar to the impoverished people in sub-Saharan Africa, Puerto Ricans are currently vulnerable to succumbing from diseases associated with a lack of clean drinking water and what should be easily-treated infections.
Trump's proposed FEMA budget for 2018 shows an utter disconnect between the monetary cost of disaster recovery efforts and federal dollars budgeted for the efforts. Trump and his Administration's lack of recognition of the impact of warmer ocean water on increased hurricane strength (combined with a roll-back of greenhouse gas emission standards) reveals total ignorance of the relationship of extreme weather events to a hotter earth's atmosphere from carbon dioxide emissions and does not bode well for recovering from these 2017 events, let alone how we will manage next year's impending crises.
Disaster Relief and Proposed Tax Overhaul
The Trump Administration's tax overhaul – now signed into law as of December 22, 2017 – reduces federal revenues spent on programs such as disaster relief. Never has it been more apparent that disaster relief funds must be bolstered, yet Trump's plan reduces funding. Where are the funds to cover future disaster relief? The Trump Administration and Republican-led Congress do not have the answer to this critical question, except to show a mind-boggling lack of empathy for Americans who were the victims of these natural (but not inevitable) disasters through their continued attempts to de-fund "safety-net" programs benefiting disaster survivors.
As we head into 2018, we can only hope that more sensible politicians will be elected in the mid-terms and make the health of its People the priority once again.