About Viewpoint Magazine
We felt compelled to create a magazine that provides you, our clients and colleagues, with an industry perspective that helps you to make sense of the forces impacting your practice today.
Thanks to the Affordable Care Act, things are more complicated than ever. But with that complexity comes opportunity; opportunity that I believe is best seized by physicians themselves if we are to realize more effective and consistent delivery of health care and retain physician independence in this country.
ViewPoint is our contribution to that vision – to deliver transparent interpretations of the health care industry to independent practices so that you can better understand the who, how and why of what is going on, and how you can help to shape these evolving models as they develop. What you don't know can hurt you, so our goal is to keep you informed on the issues that matter.
Meet Our Multi-Talented Team
Krista Bowman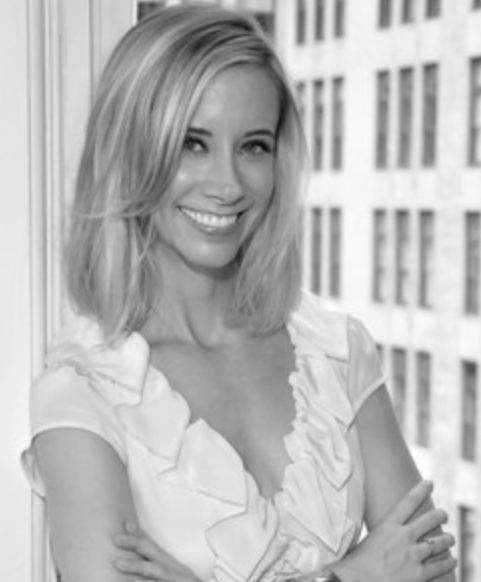 Krista Bowman
Susanne Madden, MBA, CCE
Editor in Chief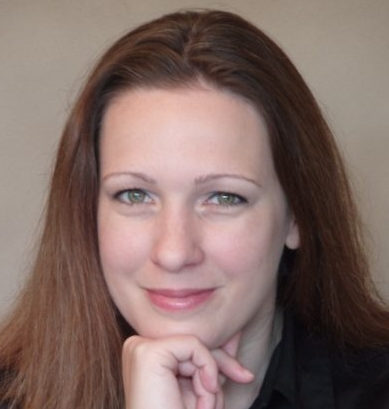 Susanne Madden, MBA, CCE
Editor in Chief
Nyack, New York, USA
Susanne's career has spanned across several sections of the healthcare industry, from practice management to network management. In addition to being Verden's CEO, she is the principal businesses consultant on that team. Susanne writes frequently and speaks regularly on the business aspects of healthcare and is frequently quoted in industry and media publications.
She has launched several companies and many ventures including this latest foray into publications.
Nicole Caldwell
Managing Editor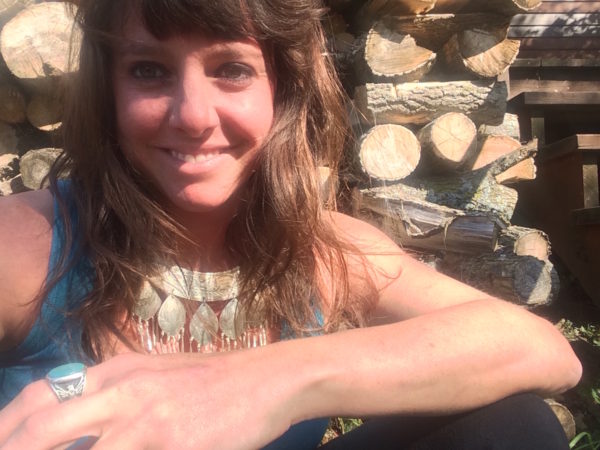 Nicole Caldwell
Managing Editor
Redwood, NY
Nicole Caldwell serves as managing editor of Verden Viewpoint, while also providing day-to-day editing assistance for The Verden Group. She has almost 20 years of experience as an editor and writer, as well as degrees from Columbia University's Graduate School of Journalism and Hampshire College.
Nicole's editing background spans blogs to books, online websites to print newspapers, and everything in between. Her work has appeared in Mother Earth News, Thrillist, Martha Stewart, Reader's Digest, and many others.
In addition to her work with Viewpoint, Nicole is senior editor of Green Matters, a media company focused on news related to sustainability and green innovations. She also owns an organic farm and animal sanctuary called Better Farm in Redwood, NY. Her first book, Better: The Everyday Art of Sustainability, came out in 2015. Her sophomore release, Farm + Land, is slated for a Fall 2019 release through Chronicle Books.
Julie Wood, MSC
Contributor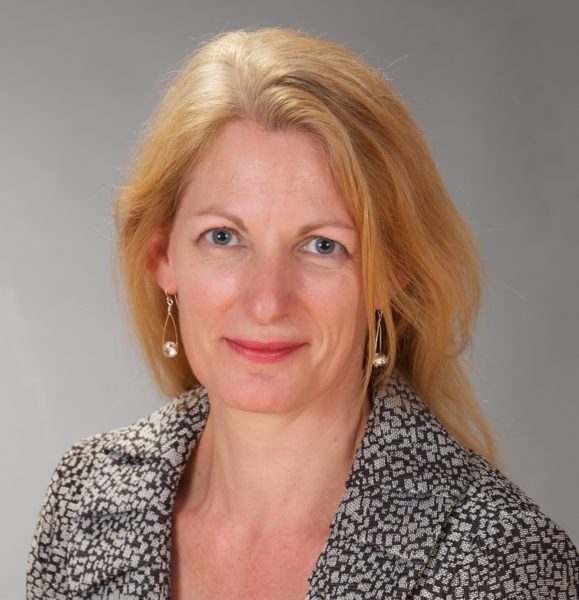 Julie Wood, MSC
Contributor
Annapolis, Maryland, USA
Julie is a seasoned healthcare professional whose expertise spans from the pharmaceutical industry through practice management. Her current area of specialty is with NCQA's Recognition Programs - Patient Centered Medical Home (PCMH), Patient Centered Specialty Practice (PCSP), Patent Centered Connected Care (PCCC) - and she has so far guided hundreds of providers through to achieving recognition.
Julie is also an extraordinary jewelry maker and designer (part-time) and is an accomplished Cellist playing with the Columbia Symphony and the Anne Arundel Orchestras in Annapolis, MD.
Scott Hodgson
Graphic Designer (Covers)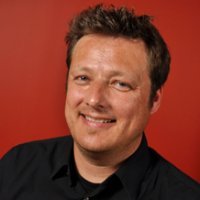 Scott Hodgson
Graphic Designer (Covers)
Halifax, NS
Scott is charged with bringing fresh design ideas to the Verden Group and our clients. With a finely tuned, problem-solving approach to design and messaging, Scott keeps design initiatives on track and ensures delivery to the right audience as effectively as possible. Using audience-focused solutions and an ability to integrate
straightforward communications with the complexities of the healthcare industry, Scott has greatly enhanced Verden, and its clients' visibility in the marketplace. In addition to his role with The Verden Group, Scott has more than 15 years of expertise in marketing, identity and design and works with private and institutional clients in the US, Canada and abroad.
Robert Goff
Contributor and Author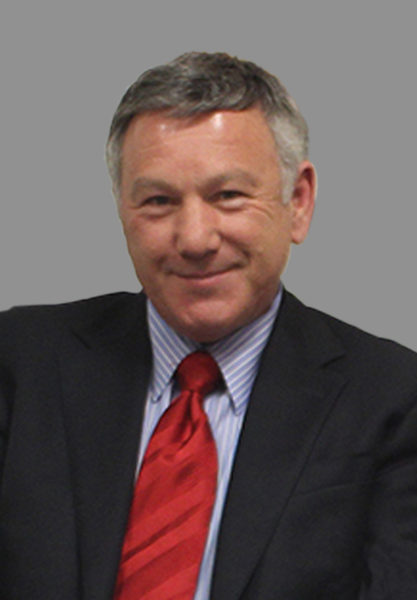 Robert Goff
Contributor and Author
Wappinger's Falls
With more than 30 years of experience in the health care industry, Robert E. Goff is a recognized expert in care delivery, organization and financing. His career has spanned a wide range of leadership positions as a hospital administrator, regulator, managed care executive, consultant, association executive and now author of the best seller 'The Patient, The Doctor and The Bill Collector'.
He has been an adjunct professor, at the New School University, instructing in Managed Care and Healthcare Strategic Planning and is a frequent lecturer to physicians and community organizations.
As an entrepreneur he has been responsible for the development of numerous health care businesses, including one of the first for-profit HMOs in New York State, the first network model Medicaid managed care plan in New York, one of the earliest physician practice management companies, a chain of urgent care centers, as well as a variety of provider based health care business initiatives.
Mr. Goff recently retired as CEO of University Physicians Network, LLC (UPN) in New York City, an organization of physicians engaged in supporting the private practice of medicine and its relationship with managed care companies. Mr. Goff holds advisory roles with a number of emerging healthcare companies, and is active in consultative roles including the position he holds at the Verden Group.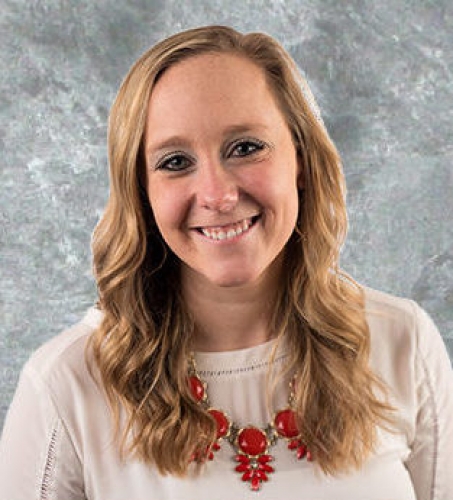 Whitney Smith
Contributor
Whitney Smith is the Client Services Manager at Independent Practice Management Services Organization (IPMSO).  Whitney's role is to facilitate practices in joining the organization as well as initiating and supporting continued contact between participating practices and preferred vendors of IPMSO.  These vendors are a group of carefully vetted companies who understand the main objective of the IPMSO, keeping Independent Practices efficient and thriving.
Before joining the IPMSO, Whitney began her career at Sandhills Pediatrics and was brought on to the management team during the formation of the South Carolina Pediatric Alliance (SCPA) with whom she held a variety of titles.  She began by holding the Lead Trainer position for all 10 locations of the SCPA.  As Lead Trainer, she aided in the integration of the PCC EHR and Practice Management systems into 5 of the SCPA locations, standardized the functions of the reception staff and kept practice autonomy when needed. Whitney also held Office Manager positions at two of the individual practice locations during her time at SCPA.  She was then named the Special Projects Coordinator for the organization which included overseeing Quality Improvement efforts, National Committee for Quality Assurance's Patient-Centered Medical Home (NCQA PCMH) Recognition Processes and the renovation of two of organization's office locations.  Prior to work at Sandhills Pediatrics, Whitney graduated from Clemson University with a Bachelor of Science Degree in Biological Sciences.  Since, she has grown her knowledge base in customer service and employee engagement techniques and brings these strengths to the IPMSO team.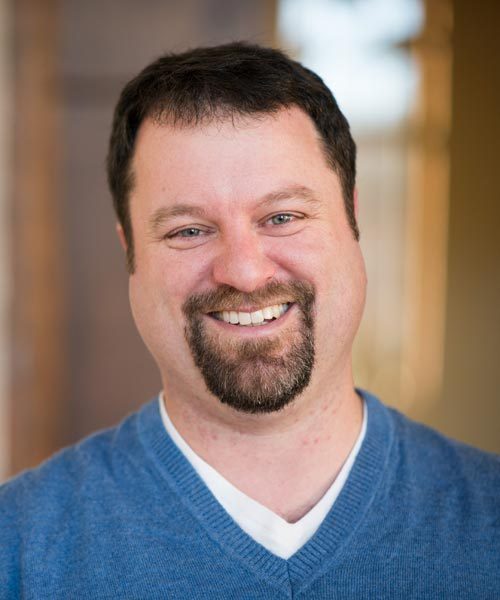 Chip Hart
Contributor
Burlington, Vermont, USA
Director of Pediatric Solutions Consulting

PCC
Chip Hart is the Director of PCC's Pediatric Solutions consulting group and author of the popular blog Confessions of a Pediatric Practice Consultant. Chip's 25 years of pediatric practice management expertise has helped hundreds of pediatricians increase their clinical and financial health. He has conducted many successful insurance contract negotiations on behalf of his clients and worked as a consultant for the American Academy of Pediatrics (AAP) and the AAP Section on Administration and Practice Management (SOAPM).
As a dynamic and motivating speaker, Chip leads educational seminars and consults for pediatric professionals nationwide for organizations like the AAP, state chapter AAP programs, the MGMA, and various physican and hospital organizations around the country. Chip was a member of the CCHIT Child Health Work Group and is a member of the CDC Clinical Decision Support and Children's Model EHR Format working groups.
Chip contributes articles on practice management and health care information technology for Pediatric Coding Alert, the AAP's SOAPM Newsletter, Medical Group Management Association, the Independent Pediatrician and more.
Chip lives in Vermont with his wife and their two sons.
Amanda Ciadella, MPH
Contributor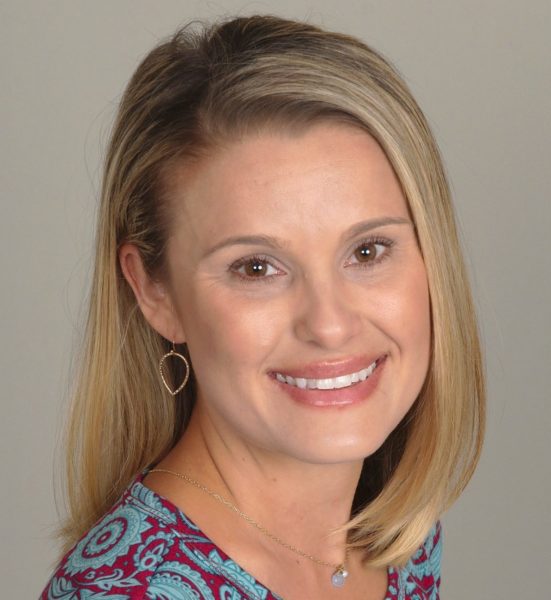 Amanda Ciadella, MPH
Contributor
St. Petersburg
Amanda joined The Verden Group of companies in 2017 in the roles of PCMH Specialist focused on the Florida Chapter of the American Academy of Pediatrics statewide PCMH project, and as Senior Consultant with Patient Centered Solutions.
With a background in health administration, and recent work in population health management at Phytel/IBM Watson Health, Amanda's combined work experience brings a wealth of knowledge and expertise to our PCMH clients. Amanda's education in healthcare began with a Bachelor's in Health Administration from Saint Petersburg College in 2011, and a Masters of Public Health from the University of West Florida in May of 2016. In addition to her degrees, Amanda was the Office Manager in a Pediatrics practice in Crystal River Florida, where she participated in the Blue Cross Blue Shield Florida pilot PCMH program and obtained NCQA recognition for the practice.
Dedicated to expanding her knowledge of PCMH and helping clients navigate the path to NCQA recognition, Amanda has been coached by BCBF on PCMH concepts and has complete NCQA sponsored training seminars in 2011 and 2014, with plans to complete the NCQA training again in 2017.
Amanda is based in St. Petersburg, Florida, where she enjoys spending time outside and boating with her husband and 1-year old daughter.
Anna Ialynytchev, MPH, PHD
Contributor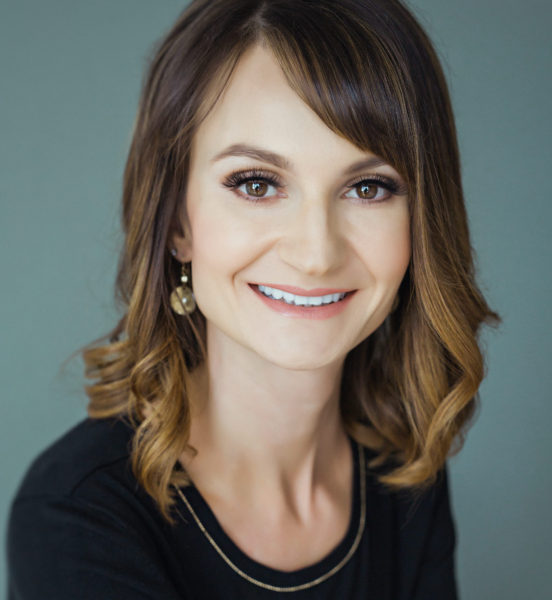 Anna Ialynytchev, MPH, PHD
Contributor
Tampa, FL
Our most recent team member, Anna joined The Verden Group of companies in March 2017 in the role of Senior Health Policy and Data Analytics Specialist. She is the principal data analyst for our CMS' Oncology Care Model Time and Motion Study and will be focused on population health analytics in addition to several other healthcare policy projects.
Anna holds a Ph.D. in Health Services Research, an M.P.H. in Health Policy and Management, both from the University of South Florida, and a B.A. in Psychology/Pre-Med Program from Boston University and joins the team recently from 'big data' research at the Department of Veterans Affairs.
A published author on several peer reviewed publications on a variety of topics, and has also presented work on such diverse topics as "Opportunities and challenges for using Minimum Data Set 2.0 for health services research" to "Effects of a national safe patient handling program on patient falls and injurious falls within VA community living centers."
Anna is based in Tampa, Florida, where she lives with her husband. She enjoys spending time outdoors hiking, kayaking, and biking. Anna is also a volunteer with the SPCA of Tampa Bay as part of their community outreach team helping to promote humane care of animals and assisting with adoptions and fundraising, and volunteers with the USF Health Service Corps helping with child safety and injury prevention education.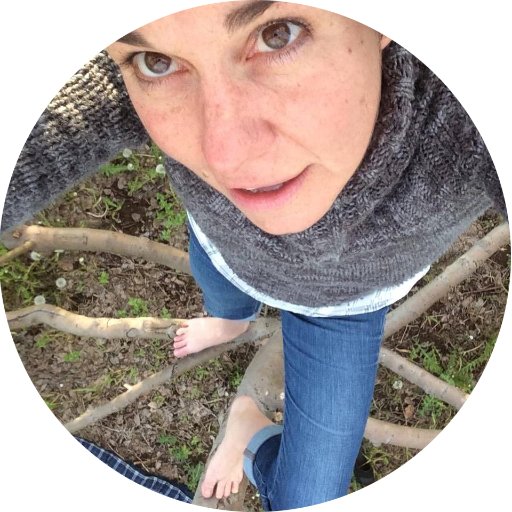 Renée Hartleib
Writer
Renee is a self-employed, professional writer for nearly two decades located in Canada. Her list of clients includes the CBC, the National Film Board, Farmers Dairy, and universities from coast to coast. She has also written her own short stories and personal blog, where she actively explores what it means to be a whole-hearted human living in these interesting times.
As a writing coach or mentor, she works with people who know they want to write and are ready to take the steps to get there. In these nurturing one-on-one relationships, she offers feedback, support, and inspiration.
"A soulful conversation, my daughter's laugh, the power of the ocean, a well-thrown Frisbee, and a well-placed word are all things that make me happy. I'd love to get to know you and learn what you're on the cusp of creating."
Tiffany Lauria, LPN
Contributor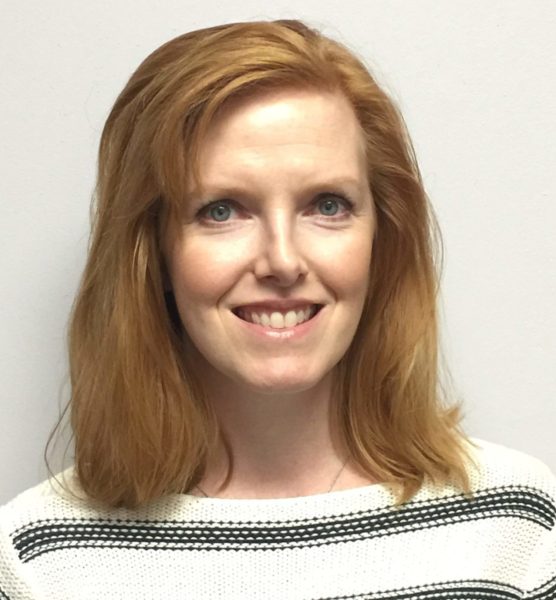 Tiffany Lauria, LPN
Contributor
Poughkeepsie, NY
Tiffany Lauria is the team Project Coordinator, Researcher, Practice Consultant and our 'just get-it-done' go-to person. With a background of nursing and Clinical Research Coordination and Management, Tiffany is well versed in the mechanics of clinical practices and effective work practices across the spectrum of healthcare.
She is currently the Project Coordinator for our CMS Oncology Care Model Time and Motion Study as well as participating in data gathering in the field. Behind the scenes, Tiffany works with start up practice clients and vendor management relations.
Jenna Mirchin, CPC, CPMA, CGSC
Contributor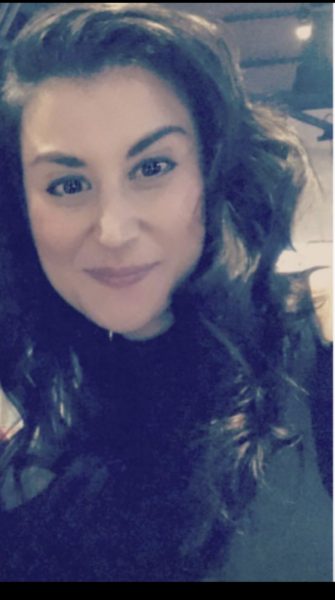 Jenna Mirchin, CPC, CPMA, CGSC
Contributor
Jenna Mirchin is currently employed by a 500 provider multi-specialty group in New York as their Senior Coding Manager. She oversees the group's Coding and Compliance Department.
She began her career while still in college in 2007 and in about 10 years she advanced her career in several different aspects. She started at a small, pediatric, multi-specialty group in their billing office posting EOBs and making collections calls. In 2010, when she graduated SUNY Albany with her Bachelors' in economics, she became that practice's Billing Manager. After that Jenna went on to become a Certified Professional Coder (CPC) at a larger, multi-specialty group, with about 200 providers.  Jenna then moved on to be Supervisor of Cash Applications of an even bigger group of 300 providers, where she was responsible for insurance and patient credits and collections.  During this time her prior job was recruiting a new Manager and she applied and was then offered the position of Patient Financial Services Manager and shortly thereafter was promoted to Professional Billing Operations Manager.  Jenna was responsible for the patient financial services, billing and coding departments. She was then recruited by the large group she works for now.
From her experience she has acquired vast knowledge of different healthcare systems and what it takes to be distinguishable and successful. In all successful systems she has found coding and reimbursement to be one of the most important components because it accounts for how money is made and it is constantly changing. 
She is currently attending UCONN with an expected graduation in 2019 to obtain her MBA. Jenna is also currently studying to take her CRC (Certified Risk Adjustment Coder) Exam.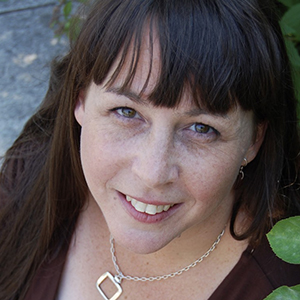 Heidi Hallett
Contributor
Halifax, Nova Scotia, Canada
With more than 15 years of experience in Marketing & Communications, Heidi brings her passion for words to The Verden Group and her creative flair to ViewPoint.
Whether it's developing marketing materials, editing websites, drafting communications pieces for clients, or running this magazine, Heidi brings a unique perspective and a wealth of enthusiasm to every project.
She is the creative writer for wordbird, a communications company and the creator of Hatched Halifax, a craft & artwork adventure!