Healthcare support occupations, practitioners and technical occupations are among the fastest growing occupational groups in the United States, being projected to contribute one-fifth of all new jobs by 2026.   While it is unlikely that most practices will grow as fast as projected industry trends, it is likely that your practice will continue to on-board clinical and support staff as demand for staffing increases and you deal with potential employee turnover.
Should a medical practice manage the recruitment and interviewing process in-house or hire a professional recruiter?
The Case for the Experts
When hiring professional help, cost is always an issue that must be considered. Indeed, partnering with a recruiting professional can be costly. However, it is important to not focus exclusively on the expense. Rather, take into consideration both the cost and the value a professional recruiter provides.
Time
The recruiting process can be extensive and time consuming. From drafting and posting job advertisements, reviewing candidate resumes and applications, to initial interviews, and grading candidates, these tasks can consume in-house hours that pull your current staff away from revenue producing activities. Once potential candidates are selected, additional work is often required for setting up secondary interviews, reference verifications, follow up email conversations, and phone calls. All of these tasks hinder your current employee's ability to perform their day-to-day responsibilities, redirecting staff from being more productive.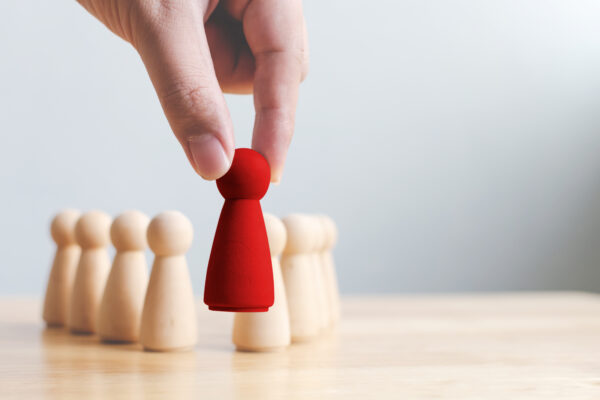 Finding the Candidates
The unemployment rate as of April 2019 is 3.6 percent. With unemployment at its lowest since December 1969, many employers are struggling to find qualified candidates. Professional recruiters can leverage their experience and provide access to candidates that would be difficult for a practice to obtain otherwise.
For example, an outside recruiter generally maintains a large network. Their connections keep them informed of qualified candidates looking to enter the job market or change jobs. A competent recruiter will know which doors to knock on and where to find up-and-comers as well.
Recruiters also provide value by selecting the best job advertising platforms. Not only utilizing popular, well-known job boards, but also regional job boards and other platforms that practices may not typically consider in a candidate search.
You may also save on advertising costs here as well—your recruiter may already maintain subscriptions to job boards and industry specific platforms (i.e. Medical Group Management Association, American Association of Nurse Practitioners ), and may only charge a nominal posting fee or include it as part of their service offering.
Attracting the Right Candidates
Since we are currently in an employee's market, generating the right messaging about your practice is essential for staffing. An experienced recruiter will know how to sell and promote your practice's attributes, thus making your practice an attractive opportunity for job prospects.
Asking the Right Questions
An experienced recruiter is likely to have interviewed hundreds of candidates. As a result, recruiters know how to draw out the candidate and identify less qualified candidates. For example, by employing deliberate, intentional questions, they can filter out the 'fluff'— so to speak — to get the story behind why the candidate is leaving their current position or get a good sense for what their potential may be.
Moreover, candidates often feel more comfortable interviewing with the recruiters versus interviewing with the practice and may potentially share more about their previous experiences.
It can be helpful to have the recruiter conduct the initial interview before the practice meets the candidate, as the recruiter can provide valuable insight and a professional opinion on the candidate's personality, character traits, strengths and weaknesses, as well as how they may fit into the practice.
Salary discussions can also be handled beforehand, to ensure candidate's salary expectations are in alignment with the practice's budget. Candidates with different or unreasonable salary expectations will not slow down the process, as they can then be eliminated from consideration.
Choosing the right firm
There are different types of recruiting firms, and it is important to understand the differences. Some firms are solely focused on recruitment and offer only these services to practices, even specializing in recruiting of specific staff such as support staff or higher-level administrators. Other recruiters may work as business consultants and have a role in helping your practice in other areas outside of recruiting, giving them a broader picture of your practice and its needs.
Additional Value
Recruiting firms can also provide valuable services after a candidate has been hired. For example, they can provide templates or suggestions with letters and employment contracts. They can also help with background checks or conduct the full on-boarding process to make sure that the candidate is seamlessly integrated into their position.
Now that you have your employee in place, you can begin the work of keeping them! Employee turnover can cost the practice even more than the recruiting process. Read about the true cost of employee turnover here:
https://verdenviewpoint.com/2017/09/employee-turnover-the-true-cost-of-hiring-a-replacement/