Your website and social media are your primary outreach to your patients and all prospective patients. More than 90% of new families check out your website and your online reviews before they decide to contact your practice. Hence, your "digital platform" (website, social media, reviews, and lead generation) should be looked at as an investment rather than an expense. With time, you should be able to use this platform to understand what the return on your investment (ROI) will be.
Your decision to outsource your digital platform will depend on the resources that you may or may not have in the following areas: Money, Time, and Marketing Expertise.
MONEY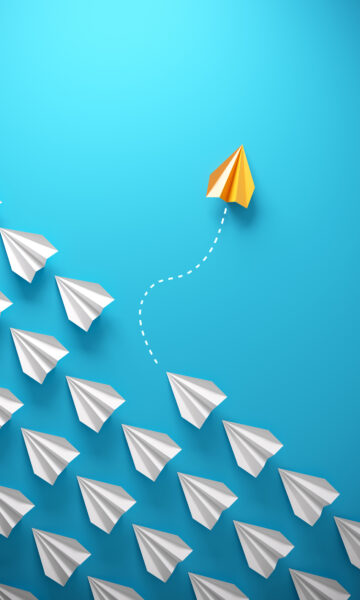 If your practice is growing at an acceptable rate, you have few competitors in your area, and you have limited funds, consider starting with an easy "Drag and Drop" website service such as Wix or Squarespace.
If you are a new practice, you have a dilemma. You need to be found, but you are also trying to conserve cash.
Google algorithms make it very difficult to rise to the top of the search results without search engine optimization, social media outreach, and online reputation management. However, creating and implementing a consistent, positive digital trail takes time, money and marketing expertise.
TIP: Just as you negotiate bank loans and lease or finance your equipment when you're starting out, consider using this approach when negotiating your website development. Ask your web and digital marketing firm to let you pay a monthly fee for local "findability" (i.e., digital marketing) services in exchange for a lower upfront fee to build your website and social media platform. You will be getting the digital marketing clout that you need in your early stages and paying less up front.
TIME
The cost of your digital platform is not just related to money. It can also be the cost of your time away from the business, the practice, or family. How much time are you willing to put into developing a website? Can you afford the time needed to bring your digital platform in-house? Do you have the time to send bi-weekly posts?
Outsourcing your digital marketing affords you to do what you do best, focus on your patients. Outsourcing also allows you to focus on your practice. Concentrate on training your staff on how to provide excellent service rather than teaching them on how to do SEO (search engine optimization).
An added benefit is mitigating staff turnover. The staff member in charge of managing your Facebook account can quit and be gone the next day potentially wasting months of training.
Practices generally give priority to the needs of the patient(s) first, and practice management issues like billing and coding, collections, staff issues, second. Understandably, the website, online marketing, and social media posts usually fall under a lower priority. Consequently, tasks related to online presence and management often don't get done in a timely manner. However, partnering with a digital marketing firm makes your online presence into a priority.
MARKETING EXPERTISE
Gone are the days when you could put up a website and be found on the internet. Digital marketing for healthcare has become more complex. And if you want to grow your practice, this may be the resource you lack the most. Below are just a few reasons you may want to consider outsourcing your practice's website and online presence.
Complexity – Google uses over 200 criteria in their ever-changing algorithm to determine if your site should be placed on the first page. Every day, Google and other search engines gather billions of pieces of data. They can find out who, when, how and where someone visited your site. With other applications, they can tell you the age range, interests of your visitor, and they can track everything that a visitor did on your website. Trained healthcare marketers know how to use this data to attract more patients for you.
Change – Digital Marketing/Web Development companies must keep pace with the multiple changes that occur on search engines and social media platforms. It is difficult for the average practice to track this on their own. 
Expanding levels of expertise – Colleges now offer degrees in digital marketing, SEO and web development. Other medical practices, hospital groups or urgent care centers in your area may be using their expertise to increase their online visibility while pushing your practice down Google rankings or search results.
Reviews – Practices that want to grow must monitor and proactively increase their online reviews (i.e., Google, Yelp, Facebook). Online marketing experts have the tools to significantly increase a practice's online reviews in an ethical manner. For some practices, they can see 100 reviews in less than 6-months.
Social Media – Your social media & website should complement one another. You can use social media to be the prevalent source for pediatric information in your community, post regularly to Facebook, Twitter, and Instagram, and create campaigns to engage patients or bring awareness of a topic. However, maintaining these efforts takes time.
Google My Business – GMB is essentially your practice's Internet profile. Managing the practice's GMB profiles gives practice owners control over what shows in the search results when someone searches the practice's name (i.e., office location, office hours, access to public transportation). Moreover, it integrates your profile with Google Maps and your Google Reviews. Although not a social media platform, GMB should be part of your practice's social media marketing strategy.
Pediatric Content – Providing great pediatric content will help parents in their research process and establish you as an expert in your field. Content is "king" and a great way to engage with patients on your website. When you post content to Facebook or other social media profiles, you should redirect your patients back to your website for further information.
Missed Opportunities – By outsourcing digital marketing services to a web development company, you can gain leads and track data to understand some of the ways that you have been missing patients who wanted to join your practice.
When looking for a company that provides website and digital marketing services, look for one that wants to be your partner rather than your vendor. To help you determine the difference, consider these simple, yet effective questions: Are there people who you can talk to if you have a concern, issue or need to make a change? Who can you call when you have a problem or need clarification? What is the representative's name? How quick is their response time?
Outsourcing your digital marketing platform is a complex issue and you must consider your budget, time, and marketing expertise while bearing in mind the competitive nature of your locale. This process is an investment in the growth of your practice. 
Dr. Dan Feiten is the co-founder of Greenwood Pediatrics in Denver, CO and a founder of RemedyConnect.