In April 2017, the National Committee for Quality Assurance (NCQA) launched the redesigned Patient-Centered Medical Home (PCMH) 2017 program. Here's what you need to know about this fourth iteration of the PCMH Standards, and how you can begin working with them.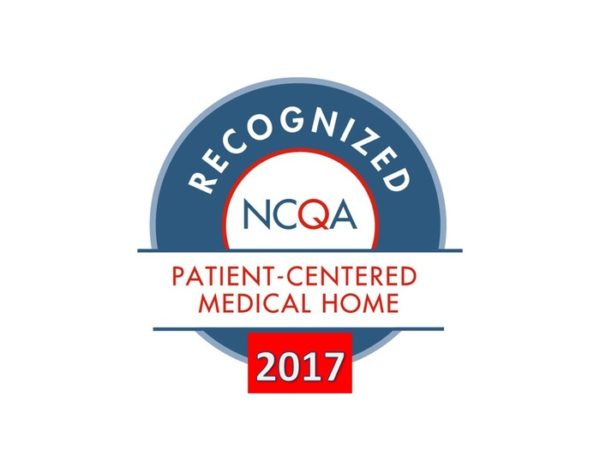 Goals and Focus of 2017
PCMH 2017 requirements focus on quality and accountability of the practice, but aims to reduce the administrative burden of paperwork and repetitive tasks that we have seen in previous versions of the program.
The goals of PCMH 2017 are to
Support practices with transformation by providing more personalized service and a user-friendly approach,

Identify best practices that strengthen the medical home model of care, and

Measure progress more frequently to ensure improvement is a priority
PCMH 2017 builds on and integrates concepts from PCMH 2014, such as providing 24/7 access to care, reinforcing the care team, integration of behavioral health, coordinating care transitions, and measuring improvement of quality measures.
In addition, the redesigned program has created a new format for the "standards and guidelines".  In previous iterations of the program, the Standards were organized around 'elements' and 'factors'; these are replaced with 'concepts', 'competencies' and 'criteria'.
Concepts are the foundation on which a practice builds a medical home
Competencies organize the criteria in each concept area
Criteria are individual structures, functions and activities that indicate a practice is operating as a medical home
Concept Areas
There are many similarities between the previous Standards and the new Concepts. The following are the Concept Areas and a crosswalk to where they map to PCMH 2014:
Team-Based Care and Practice Organization (TC)
Helps structure a practice's leadership, care team responsibilities and how the practice partners with patients, families and caregivers. 
Aligns with PCMH 2014: 2B and 2D
Know and Manage Patients (KM)
Sets standards for data collection, medication reconciliation, evidence-based clinical decision support and other activities.
Aligns with PCMH 2014: 2C, 3C, 3D, 3E, 4A, 4C, 4D and 4E
Patient-Centered Access and Continuity (AC)
Guides practices to provide patients with convenient access to clinical advice and helps ensure continuity of care.       
Aligns with PCMH 2014: 1A, 1B, 1C and 2A
Care Management and Support (CM)
Helps clinicians set up care management protocols to identify patients who need more closely-managed care.        
Aligns with PCMH 2014: 4A and 4B
Care Coordination and Care Transitions (CC)
Ensures that primary and specialty care clinicians are effectively sharing information and managing patient referrals to minimize cost, confusion and inappropriate care.     
Aligns with PCMH 2014: 5A, 5B and 5C
Performance Measurement and Quality Improvement (QI)
Aligns with PCMH 2014: 6A, 6B, 6C, 6D and 6E
Improvement Helps practices develop ways to measure performance, set goals and develop activities that will improve performance.
No More Recognition Levels: Pass or Fail under PCMH 2017
PCMH 2017 eliminates the three recognition levels that are based off the previous 100-point system and removes the must-pass elements. Now in order to achieve recognition under PCMH 2017 practices must
Meet all 40 core criteria in the program, and

Earn 25 credits in elective criteria across 5 of 6 concepts
NCQA has also eliminated the previous three-year recognition period. PCMH 2017 is organized around a three-step process going forward:
Commit: Learn About Recognition Eligibility and the Recognition Process
New practices will start with 'commit'.

Practices will complete a self-assessment and work with a NCQA representative to coordinate a PCMH 2017 evaluation and plan.
Transform: The Evaluation Process
Some recognized PCMH practices will move to the transform stage.

Submit data and documentation through the Q-PASS system and participate in virtual reviews to show progress.

Practices will participate in up to three virtual check-ins over the course of 12 months.

After the final check-in, recognition is obtained.
Succeed: Keeping Your Recognition
Some recognized PCMH practices will move directly to succeed.

Annual check-ins required to sustain the practices recognition.

Annual check-ins include attestations of policies and procedures and submission of key data.

The succeed part is meant to continually strengthen the medical home model of care; promoting quality improvement and patient care.
The following decision trees can help you understand your options:
http://www.ncqa.org/Portals/0/Programs/Recognition/PCMH/PCMH Decision Trees PCMH 2011.pdf?ver=2017-03-03-103447-910
(http://www.ncqa.org/Portals/0/Programs/Recognition/PCMH/PCMH Decision Trees PCMH 2014.pdf?ver=2017-03-03-120644-523)
Primary Changes in PCMH 2017 from PCMH 2014
PCMH 2017 has a heavier emphasis on integrating behavioral health into the practice.

An elective credit under TC competency B asks for at least one qualified care manager to coordinate behavioral health needs.

Conducting depression screenings for adults and adolescents is now a core criteria.

Core criteria must be met to become recognized under the program.

Reviewing controlled substance databases, obtaining prescription claims data, and conducting oral health risk assessments fall under elective criteria that are aimed at providing comprehensive care that addresses more than the patients' health condition.

Organized team-based care is vital to an efficient and effective medical home; NCQA has added a core criteria to identify a lead clinician of the medical home and staff person to manage the medical home transformation process.

PCMH 2017 aligns with current public and private initiatives to support a practice through multiple ventures.

The changes to the PCMH program allow practices to grow in the direction that is most meaningful to them and most helpful to their patient population.
10 Tips for a Successful PCMH Transformation 
You can complete a successful transition under the PCMH 2017 Standards by following a few tried-and-true steps:
Start with strong physician and administrative leadership. You must have support for the project!

Engage your PCMH team, which means, talk to everyone in your practice about what it means to be a medical home and their role within it.

Become educated on PCMH 2017 by reading the Standards and Guidelines and talking to practices in your area that have become NCQA PCMH recognized. Then take advantage of the free webinar trainings at ncqa.org.

Communicate with all staff about the transformation as you are working through it. Celebrate the milestones. Encourage participation!

Conduct a gap analysis to determine where the work is needed.

Revamp current processes or workflows, making one change at a time. Staff are better able to absorb slow-and-steady changes rather than rapid-fire transitions.

Create processes and workflows that reflect the way your practice operates, and strive to improve them over time.

Improve documentation throughout the office at every level, from administrative procedures to delivery of patient care.

Re-evaluate, reiterate and reinforce your processes and PCMH concepts frequently.

Solicit frequent feedback from your patient – they will let you know if the changes are working.
2017 PCMH Process & Procedure Documentation Map