Helping Patients Understand Care Better: Are You the Three-Eyed Raven?
June 21, 2018 | Featured Articles
With the advent of democratized medicine, the roles of healthcare professionals are evolving. What was once a professor-pupil relationship has grown into an ambiguous partnership. Patients are taking a leadership position in their healthcare, even generating data themselves through health and fitness apps and programs. Further complicating the dynamic is on-demand access to medical records through sophisticated EHR platforms/patient portals and the strength and ubiquity of social media. Never mind future medical record access within the looming mechanisms of blockchain.
But data isn't knowledge. And knowledge doesn't always lead to action and better outcomes.
Patient health literacy may be worse than you thought.
At its simplest, healthcare in the United States is nearly entirely dependent upon each patient's comprehension of his or her condition and coordinating treatment, which includes complex written and spoken information. Not only are patients expected to be fluent in medical terminology so they can continue to manage their condition at home, they are expected to navigate a labyrinthine insurance system. If they do not understand what is shared in the exam room, they cannot take responsibility for their health or take necessary action.
In a study on healthcare literacy conducted by National Assessment of Adult Literacy (NAAL), nearly 90 percent of the cohort did not meet proficient levels of health literacy. More than 35 percent of that population operating with only basic or below rudimentary comprehension of their healthcare. "Patients with the most extensive and complicated healthcare problems are at greatest risk for misunderstanding their diagnoses, medications and instructions on how to take care of their medical problems," according to The National Center for Education Statistics.
Research consistently shows that physicians routinely overestimate the health literacy of their patient population, often assuming patients understand more than they do. Further, "studies on doctor-patient communication have demonstrated patient discontent even when many doctors considered the communication adequate or even excellent." One study cites a surprising "75 percent of the orthopedic surgeons surveyed believed that they communicated satisfactorily with their patients, but only 21 percent of the patients reported satisfactory communication with their doctors."
Get the real story with two easy questions.
It is helpful to consider the psychology of behavioral change to understand what healthcare providers can reasonably expect when implementing a new conversation. Most behavioral change strategies require informed discussions and a commitment to change on the part of the patient before any progress can be made. These methods require an investment from both the patient (motivation) and provider (engaged conversation and follow-up). Often, health professionals are reluctant to start these conversations anew for three reasons: one, because the conversation has already occurred with little to no success; two, explaining complex behavioral change strategies is time-consuming and challenging for patients to adopt; and three, the patient shows little motivation to change.
Furthermore, "even when patients successfully initiate the recommended changes, the gains are often transient because few of the traditional change strategies have built-in mechanisms for maintenance." So why waste valuable moments trying to initiate this change? Because when the right conversation is had with a motivated patient population, successes do occur. In fact, physician clarity and optimism can increase the chance of adherence success.
So how can healthcare professionals apply behavioral science to help patients understand care better and guide them to positive outcomes? And what can be done to change the dynamic in the exam room today? Dr. Mark Spellmann, PhD, a clinical psychologist with a focus on designing behavior change and empowerment programs, asserts that applying the Chronic Disease Model and asking patients two critical questions can alter the doctor-patient communication in the exam room and change the relationship in real time.
"How do you see yourself health wise?"
This allows exploration of the patient's health self-concept

Also ask: "What's the big-picture take on your health?"
What are your biggest fears when it comes to your health?
This generally requires more engagement from the patient and enables better understanding of the patient's fears

Also probe patient hopes by asking: "What are you counting on doing that depends on your health?"
The answers to these questions illuminate what patients care the most about in the context of their their larger health identities. When patients feel understood, they understand.
Dr. Atul Gawande is an advocate of this approach with patients in end-stage disease. His writings demonstrate how key questions can evoke patients' assessments of their current and desired states, regardless of their conditions. He suggests that if patients, their families and their healthcare professionals learn to ask the right questions and really listen to the answers, healthcare will radically change.
These questions redraw intimacy lines and open new dialogues where patients are more open to tools, future discussions, and change. Beyond the two-question dynamic, healthcare professionals should reflect on their current approaches to educating patients in the exam room. A 2015 study by Kelton Global found a communication gap between physicians and patients:
"Nearly half of all Americans avoided telling their doctor about a health issue because they were embarrassed or afraid of being judged, but also around a third say they have withheld details because they couldn't find the right opportunity, didn't have enough time during the appointment, or weren't asked the right questions by their doctor."
Though all patients are not created equal, the AMA has issued guidance on patient interpersonal communication, which can be applied to all levels of patient health literacy and are worth revisiting.
Six steps to improving dialogue with patients:
Slow down

Use plain, medical language

Show or draw pictures

Limit the amount of information provided—and repeat it

Use the "teach-back" technique

Create a "shame-free" environment: Encourage questions
Conversations in exam rooms are changing, and so should the follow-ups. Doctor-patient communication research shows the value of adding an adherence question to each part of a treatment plan. This ensures that healthcare providers consistently ask, "How are you doing taking the medication (or behavior change) I prescribed last visit?" Knowing the clinician will ask significantly increases adherence rates.
One study typifies the success of follow-up in a hypertensive population. "Weekly use of an automated telephone system improved medication adherence and blood pressure control in hypertension patients. This system can be used to monitor patients with hypertension or with other chronic diseases, and is likely to improve health outcomes and reduce health services utilization and costs." The very act of asking patients about their care at home has the power to change the outcome.
The closer: from private patient advocates to patient engagement platforms
Maintaining contact with a patient post-appointment has often fallen to overworked and understaffed practices. Private patient advocates are relatively new to the healthcare environment and could provide an interesting alternative. The advocate role is multi-faceted: interpreter, assistant, medial professional and extended family. As discussed, patients often do not know the type of questions to ask in the exam room and do not remember the physician's instruction after they have left the practice or institution, which renders adherence to a treatment plan unlikely. As such, the most logical candidates for the position are veteran registered nurses, also known as RN patient advocates. RNs have the medical training, experience working directly alongside physicians and are comfortable shepherding families through the complexities of the healthcare system.
Physicians may fear that a private patient advocate could interfere with diagnoses and even question treatment plans. But that is not their objective. Fundamentally, private patient advocates can function as another key player on the treatment team. In fact, patient advocates can support the continuum of care by acting as an extension of the physician. They can ensure patients are clear on the specifics of the exam room/post-op conversation, the provider's direction, and what needs to be done to support adherence moving forward.
Think of it like this: The patient advocate is the Bran* to your Three-eyed Raven, Game of Thrones-style. Bran brings the Three-eyed Raven's comprehensive understanding of past, present and future to guide those for whom he cares. (*For the unfamiliar, Bran is a character on HBO's Game of Thrones who is the physical embodiment of the omniscient greenseer, the Three-Eyed Raven. Greenseers have the power to perceive past, future, and current-but-distant events. The Three-Eyed Raven needs Bran to translate the insight into strategy for humans.  I have no HBO disclosures.)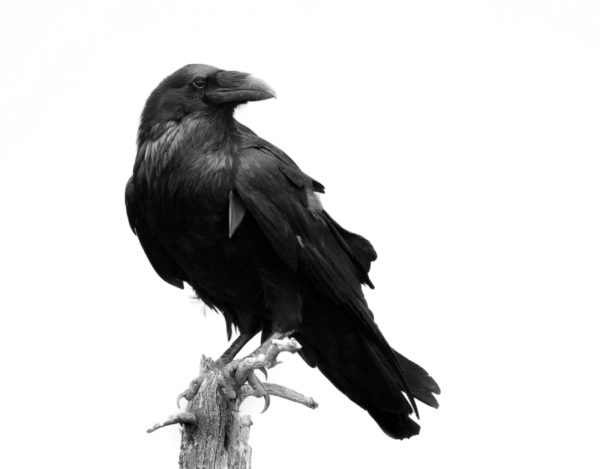 What else can private patient advocates do for patients?
Educate patients and their families about patients' conditions.

Outline questions a layperson wouldn't know to ask for provider conversation.

Act as liaison between patients and healthcare professionals.

Explore treatment options following a diagnosis.

Remain connected with patient, family and staff while a patient is hospitalized.

Ensure insurance claims get paid.
Healthcare professionals are expected to do nearly all the above with every patient and a full schedule. So why would a physician consider supporting private patient advocacy? It could save time and money. Physician's Practice posits, "Many doctors would likely rather spend five minutes updating a knowledgeable professional rather than spend 20 minutes with an overwhelmed patient, knowing the advocate will educate his client later. By the same token, private patient advocates can bring physicians up to speed on a client's status in the fraction of the time a patient could."
There is a growing number of technology solutions developed to address patient engagement and adherence for physicians who are not ready to explore private patient advocates just yet. Two examples are Memora Health and SeamlessMD. Memora Health is a health tech start-up focused on medical adherence for chronic illness. "Felix" the AI digital care manager connects with patients via SMS and tracks wellness, patient-reported symptoms and patient responses to adherence-focused questions. A risk assessment algorithm tracks and reports trends to alert healthcare professionals when the patient is at risk for hospital readmission or the behavior becomes atypical. SeamlessMD is also a health tech start-up focused on patient engagement. Their solution helps patients and providers track a patient's progress pre-and post-op. Before a surgical procedure, the tool provides patients with interactive reminders and checklists to reinforce pre-op instruction. Post-surgery, the app offers digital check-ins, self-management tools, and educational materials, which can be tracked by the physician.
All three solutions provide proactive, preventive care to engage patients, align them more closely with the healthcare provider, and ultimately motivate behavior change and promote better outcomes.
Patients are the chief operating officers of their health care.
Supporting the journey of every patient to good health has evolved and grown exponentially for today's practices. Understanding the behavioral science behind patient motivations can help reframe a tired (and tiresome) doctor-patient dynamic. Using the two-question method in conjunction with private patient advocates or dynamic technology solutions can create a new kind of connectivity that helps mitigate miscommunication, improve patient adherence and eventually evolve the exam room experience.
In The Patient Will See You Now, Dr. Eric Topol likens patients to chief operating officer of their healthcare (after a promotion from an entry-level position in the last decade) with "periodic ad hoc reporting to the CEO, the doctor." Patients have now assumed a more vocal and active role in their healthcare by riding this continuous wave of information. Changing or even simplifying the conversation in the exam room, reframing and reconnecting to patients and exploring private patient advocacy and/or technology solutions will be critical in directing and motivating patients in the future. Because as Dr. Topol asserts, passive conversation and "information alone rarely, if ever, change behavior."