Going Large: What's the Right Model for Your Collaborative Efforts? CIN, MSO, or Super Group
March 20, 2018 | Featured Articles
Everything seems to be changing in the way healthcare is delivered, from MACRA and ACOs to private equity practice roll-ups, and insurance company-owned practices to hospital-owned practices.
But one thing hasn't changed: Physicians who wish to stay relevant (and busy, and paid decently) must align themselves with a larger organization of some type. Surely, there will always be the rare exception for discrete geographic regions where time seems to stand still and and solo practicing physicians can still thrive. But these are outliers, plain and simple.
Physicians have the option of aligning with hospitals or private equity groups, each of which has a specific agenda that may or may not align with the goals of physicians. For physicians wishing to remain relatively independent, however, these models may be less than ideal. For them, there are three models offering alternatives for independent-minded physicians: Integrated Group Practices (IGPs), Clinically Integrated Networks (CINs), and Management Services Organizations (MSOs).
Integrated Group Practices (IGPs or 'Supergroups')
Arguably the gold standard for physician integration, IGPs are entities (usually LLCs) consisting of multiple physicians (single or multi-specialty) who operate as a single group medical practice and bill through a single tax identification number (TIN). Although the IGP is a single group practice, it usually consists of separate "care centers," each of which constitutes a separate "satellite" office location or group operated by those doctor members of the IGP who are affiliated with that particular care center. Each formerly independent pediatric practice ceases to practice medicine as a separate company, and doctors comprise their own separate and distinct care center of the IGP. In general, a care center's professional collections are distributed after subtracting its direct expenses (e.g., rent, payroll, insurance), and the care center's allocable share of common overhead.
Although each doctor member/owner of the IGP will execute a single operating agreement and member services agreement detailing the rights and responsibilities of all members, the members of each care center will also execute distinct "Care Center Agreements" among themselves. These agreements will replace the shareholder or operating agreements that formerly detailed the financial arrangements and commitments between the doctors of each legacy entity.  Care center agreements legally obligate each doctor member of the applicable care center to the same types of obligations set forth in the legacy entity documents. The doctors affiliated with each care center are responsible for treating patients at their care center office, and for making most decisions that directly impact the operation of the care center. Although each care center practices with a certain amount of autonomy, each member is legally a member of the IGP. The obligations and relationships between members and care centers are defined by a company's operating agreement.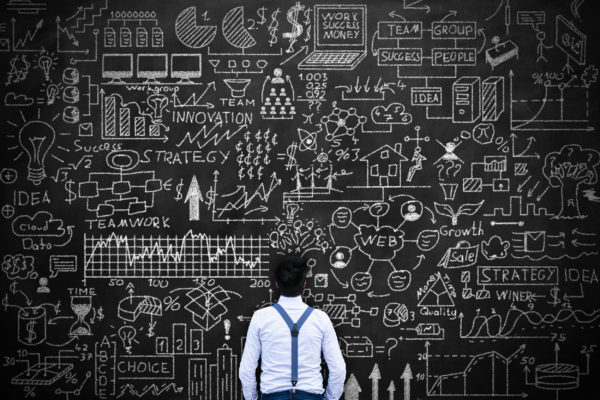 Some important characteristics of the proposed IGP model include the following:
Former practice entities (e.g., each P.A., P.C., LLC, partnership, sole proprietorship) of the members ("Legacy Entity") may remain in existence in order to serve as holding companies for the assets utilized at the corresponding care center (e.g., offices, equipment, computers, furniture, leases). The IGP may lease the assets from each legacy entity for use at the related care center, and the cost of the lease may be charged to the care center either through a management fee or directly. The name of each legacy entity may be licensed to the IGP so that the care centers can continue to operate under their former names.

All professional services will be performed through, and billed by, the IGP under its TIN.

Administrative functions such as billing, collections, accounts payable, human resources, IT and payer contract negotiations are centralized and performed by staff hired to work for the IGP at the central business office.

By way of compensation, each member will receive a regular draw and a monthly or quarterly 'true-up' based upon his or her care center's "profits."
The basic theory behind IGPs is that doctors will generally be in a better position to face the ever-changing and complex healthcare environment if they are part of a larger group of like-minded practitioners.
Some potential advantages of an IGP include:

An IGP may be in a better position to participate in value-based healthcare models, which are becoming an important component of healthcare payments. Exchanging data and best practices may be simpler in a single practice setting with common IT systems.

An IGP may be able to invest in ancillary services and treatment modalities without violating the federal prohibition against self-referrals ("Stark");

AN IGP may be in a position either to participate in an ACO or CIN more effectively as a group, or form its own ACO/CIN at some point.
An IGP may have increased leverage to negotiate lower professional malpractice premiums and other costs typically incurred by healthcare practices. This "group buying power" may also enable the IGP to negotiate more favorable deals for products and services such as bank financing, EMR and Practice Management software and medical supplies and equipment.
Time consuming practice management functions, such as billing, accounts payable, credentialing, negotiating with vendors, pension administration and human resources administration, will be centralized and performed by the IGP allowing the Care Centers to focus on patient care and practice building;
Physicians will have the ability to share coding and billing 'best practices' in order to optimize collections.

Depending upon the geographic scope of the practice, the formation of an IGP may enable practices to negotiate more effectively with local hospitals.
CINs
A CIN is a network of providers sufficiently integrated at the clinical level, allowing the network to contract jointly with payers. Pursuant to DOJ and FTC Policy Statement going back as far as the 1990s, clinical integration involves a provider network's "active and ongoing program to evaluate and modify practice patterns by the networks' providers which create a high degree of interdependence and cooperation among the providers to control costs and ensure quality."
While there are many hospital-owned and operated CINs, this is a model that also applies to independent practices. Physicians may form a CIN while remaining separate and distinct medical practices, provided they are willing to take substantial steps over time to integrate their clinical functions in a manner that enables them to engage in value-based contracts with payers. Integration designed solely to leverage size in order to negotiate higher fee-for-service reimbursement raises serious federal and state antitrust concerns. This was the trap many IPAs fell into over the past 20 years.
Understanding and being able to implement value-based contracting will likely be critical to a provider's ability to function and thrive in the coming years. Payers (which now include insurers and self-insured employers) understand the limitations of fee-for-service reimbursement, and have begun to transition to payment models that reward quality and cost-savings. Value-based payment was tested by several payers in the late 1990s, but the available data was insufficient to accurately track and measure performance. Advances in data systems and data analytics have changed things dramatically.
We're now seeing major players implement value-based models, including Medicare, through initiatives such as the Shared Savings Program, as well as major commercial health insurance companies that have implemented similar models. In a shared savings model, providers are rewarded for reducing costs and improving quality over a defined patient population and/or based upon an "episode of care" (e.g., a hip-replacement, an obstetrical delivery or managing a chronic illness). The future will likely involve more advanced models, such as bundled payments or even capitation, whereby providers take financial risk, and possibly even insurance risk, in the treatment of conditions or populations. These models will require networks of providers with a high degree of clinical integration. Forming a CIN may better enable independent physicians to participate in those models in the future.
When assessing forming independently owned CINs (versus hospital-owned ones) Providers may opt for this model rather than an IGP for several reasons:
CINs are simpler and less expensive to form from a legal perspective;
CINs enable practices to remain independent while potentially benefiting from clinical integration with their colleagues;
CINs may enable practices to work with one another and "date" before "marrying" into an IGP model.
MSOs
MSOs have been around for many years, and have taken on many forms and functions. For our purposes, an MSO is defined as a legal entity providing certain administrative and management services to medical practices that enable the practices to function. These services may include the provision of space, equipment, non-clinical staff, billing and collection, accounts payable, insurance credentialing and human resources.
MSOs have increased in popularity over the past several years because they enable groups of medical practices to share a single, central business office in order to reduce costs through economies of scale, and start the process of integration without committing to the levels of integration required by a CIN or IGP. Additionally, because MSOs do not practice medicine, they may be owned by non-physicians. MSOs are therefore an attractive target for private equity funds seeking to invest in practice management companies, particularly in states with corporate practice of medicine prohibitions.
Because they require the lowest level of integration, MSOs are arguably the simplest to form of the three organizations described in this article. They may also be used in conjunction with a CIN, thereby enabling both clinical integration, and systems integration, without requiring the participants to practice medicine under a single TIN entity.